---
Three Tips for Natural Winter Beauty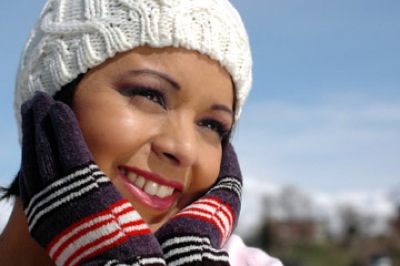 The thought of winter brings about memories of hot chocolate and presents. 

Unfortunately, for most, winter also brings chapped lips, dry skin and a dull complexion, just to name a few.
Keeping your skin supple during the chilly winter months is not an impossible task.  With a few natural skin care tips in your beauty arsenal, you'll be able to successfully overcome the unappealing side effects of mother nature.

        1.  Drink water.  
According to Naturalskinsecrets.com, staying hydrated will ensure enhanced health, increased energy, bright eyes and a radiant complexion.  Naturalskinsecrets.com states that water carries nutrients to every cell in the body, flushes out toxins and improves circulation and blood flow.  Keeping in mind with the environment, remember to avoid plastic water bottles.  Filter your water at home.  It will save money and the earth. 

2.  Moisturize your skin with natural moisturizers.
Moisturizing your skin, especially during the winter months, will help control dryness and keep your skin supple.  Be sure to use moisturizers with natural and organic ingredients, such as Kiss My Face Olive/Aloe Natural Moisturizer.

3. Use a natural chapstick.
The ingredients in natural chapstick will lock in the moisture in your lips or repair rough lips the way nature intended.  Try Aveda's Lip Saver SPF 15.  According to the Aveda website, this chapstick will refresh your lips with cinnamon leaf, clove and anise oils.  This product has a waxy texture which will provide a thick barrier to protect your lips from the weather.

IMAGE CREDIT: Fabulous & Frugal